Ransoming Time: A Photographer's Dream Book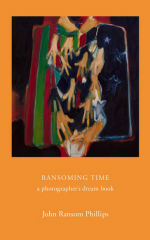 Go behind the scenes in the studio of Mathew Brady, celebrity photographer and chronicler of the Civil War. Meet all the illustrious Americans who sat in front of his famous camera, and even those who didn't. Here is James Buchanan, erstwhile President of the United States, who worries about his appearance; Mother Ann Lee of the Shakers who weaves in and out of focus; P.T. Barnum, who orchestrates his public image and Herman Melville who takes us to special places where even Brady's lens cannot follow.
Beyond Nature: The Cronicle of a Twelve Year-Old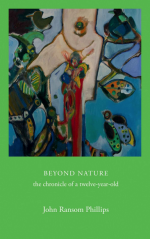 A young girl escapes into a kaleidoscope of worlds that only the young and the innocent can experience. Water and light, frogs and Egyptian spirits mingle with dead poets, fake guides and aggressive insects. Travel into landscapes that challenge our five senses and that exist apart from every day reality.
The Small Diary of a Little Painter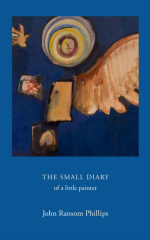 The re-created autobiography of Bernardino di Betto, also known as Pinturicchio (1454-1513), mostly remembered today as a competent follower of his master, Pietro Perugino. This re-assembled diary is filled with dreams and spiritual reconstructions that recount the artist's associations with many of the influential figures of the Renaissance including Pope Alexander VI, Leonardo da Vinci, Michelangelo, Raphael, Savonarola, and Martin Luther. Pinturicchio knew everyone. His downfall was pining for celebrity while ignoring his muse, confirming what Vasari said about him: "He had a greater name than his work deserved."
Ransoming Mathew Brady: John Ransom Phillips with Alan Trachtenberg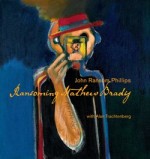 In Ransoming Mathew Brady (2009), John Ransom Phillips explores the strange career of the half-bilnd, timid photographer who became best known perhaps for his photographs of the Civil War. Mathew Brady's life goes far beyond the camera. He struggled to come to terms with the death that surrounded him on the battlefield. However he maintained a strong sense of duty to his art form, almost as if he was aware of the impact he would make to history. What made Brady stand out was his innate ability to poeticize the reality that surrounded him, and Phillips adds a twist by invading Brady's persona and offering us a complete inside and outside glimpse of the life of this artist. Alan Trachtenberg, Professor Emeritus of American Studies at Yale University, wrote: "This extraordinary cumulative work by John Ransom Phillips fits no existing genre… It is an essay on history, on vision and blindness, on violence, on color and space, on death and rebirth."
Going Forth by Day: Journeys into the Book of the Dead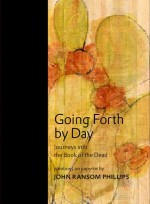 Through more than 100 watercolours on papyrus, artist John Ransom Philips explores the themes of love, hope, fear and life in
this contemplative collection that is a modern vision of the ancient Egyptian funerary texts, the Book of the Dead. Philips has
spent the last seven years painting in Luxor, Egypt, and brings together the influences of the ancient Egyptians together with his more contemporary thoughts and ruminations. The result is a thought provoking presentation that serves as a guide or
touchstone for the spiritual journey of human existence.
Contributions by Zahi Hawass, Secretary General of the Supreme Council of Antiquities, Egypt and Wendy Doniger, Professor of
the History of Religions, University of Chicago.
A Contemporary Book of the Dead: Paintings on papyrus with essays by Zahi Hawass and Wendy Doniger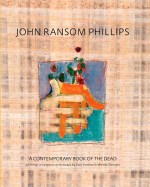 The ancient Egyptians were the first to examine the afterlife in a book composed between 1567 and 1085 BC. This collection of funerary texts has historically been referred to as the Book of the Dead or Book of Going Forth by Day. For the Egyptians, the Book of the Dead was a vital part of the quest for immortality. Millennia later, the second Book of the Dead, written in Tibet dating from the eighth century CE, tells a similar tale, but this journey has an entirely different end—rebirth here on earth, instead of in another world. Using watercolors on papyrus—an echo of the Book of the Dead incantations written on papyrus scrolls buried with mummies in ancient Egypt—this collection creates a contemporary interpretation of how human beings contemplate their earthly and spiritual existence. Phillips's work is a vivid visual study into universal and timeless themes of life, love, fear, hope, and sublime happiness that combine into the human experience.
Bed As Autobiography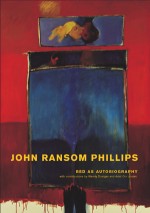 Bed as Autobiography (2004) takes us to bed through more than 100 paintings and watercolors that depict our most intimate moments. John Ransom Phillips takes the subject of one's bed as a realm where extraordinary things take place—where we experience our key human rites of passage. We take to our beds to be born and to grow, to hide and to dream, to be alone and cling together, to come of age and make love, to create and procreate, to ail and to heal and to rest and to die. This series traces out journey from our first bed (the womb) to our final bed (the casket). Bed As Autobiography also explores the previous beds in our prior lives, and our future beds as transplants in the beds of strangers. All our lives we return to our beds. They are our places of privacy, comfort and containment, where we are most fully and honestly ourselves.
Reformation of Images: Destruction of Art in England, 1535-1660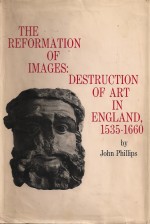 This study of the destruction of works of art in England treats the period between the dissolution of monasteries under Henry VIII through the Civil War of the 1640's to the Restoration in 1660. Phillips explores this convergence of human motivation in actual instances of iconoclasm. The historical focus is thus on the reformation and destruction of images in Tudor-Stuart England. Such an exploration is not a test case for the ubiquity of iconoclasm: this is only of peripheral concern. It is, rather, an attempt to understand fully the destruction within the greater cultural context of Reformation England , accounting for the complex interplay of social, political, economic and theological forces, along with simple human greed and cantankerousness, that reduced to literal rubble the entire midieval artistic heritage of England.
Contributors

Wendy Doniger is a noted author of nearly 30 books, including The Hindus: An Alternative History (2009), Bedtrick: Tales of Sex and Masquerade (2005), The Rig Veda (2005), The Implied Spider: Politics & Theology in Myth (1998) and a translation of theKamasutra (2003). She is the Mircea Eliade Distinguished Service Professor of the History of Religions in the Divinity School at the University of Chicago.

Zahi Hawass is the former Secretary General of the Supreme Council of Antiquities and Director of Excavations at Giza, Saqqara, and the Bahariya Oasis, Egypt. He is the author of many books on ancient Egypt including The Golden Age of Tutankhamun: Divine Might and Splendor in the New Kingdom. Most recently, he was instrumental in sending the touring exhibitionTutankhamun and the Golden Age of the Pharaohs to the United States.

Alan Trachtenberg is the Neil Gray, Jr. Professor Emeritus of English and American Studies at Yale University, and the author ofReading American Photographs: Images as History, Mathew Brady to Walker Evans (1989). Among his other books are Shades of Hiawatha (2004) and Lincoln's Smile & Other Enigmas (2007). He and Phillips have begun another collaboration on Walt Whitman.